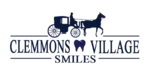 An attractive smile helps you approach life with confidence and see yourself in a different light. The highly trained dentists at Clemmons Village in Clemmons, North Carolina offer dental implants that replace missing or damaged teeth to restore your confidence and your natural smile. If you're ready to learn more, book an appointment online or call for a consultation today. 336 - 766-1366
---
Dental Implants Q & A
What do dental implants do?
Dental implants might be the next best thing to having natural teeth. You might lose teeth due to:
Tooth decay
Disease
A traumatic injury
Tooth loss causes your self-esteem and smile to take a hit. Strong, durable, and aesthetically attractive dental implants help restore confidence that comes with having natural teeth.
Dental implants are metal posts that dentists implant into your jawbone beneath your gums. These screw-like posts are now the roots of new teeth. Once a post is in place and your mouth fully heals, a process that typically takes a few weeks, your dentist mounts a replacement tooth onto the post permanently.
Since dental implants fuse directly to your jawbone, they're strong and stable. They won't shift around uncomfortably in your mouth like some dentures. These screwlike metal posts help firmly attach:
Due to dental implants, your new teeth look and feel just like the real thing.
What are the advantages of dental implants?
In addition to looking, feeling, and functioning like natural teeth, dental implants:
Are a permanent, cost-effective solution to missing teeth
Maintain your natural face shape and restore your smile
Preserve a healthy jawbone
Keep surrounding natural teeth healthy
Improve speech
Don't shift around in your mouth
Enhance chewing
Aren't vulnerable to cavities
Dental implants are a time-tested, reliable solution for missing and decayed teeth.
Am I a good candidate for dental implants?
If you're missing a single tooth or a couple of teeth, you could be an excellent candidate for dental implants. Your gums must be healthy, and your jaw has to be finished growing. Dental implants are not appropriate for kids but work exceptionally well for adults.
If you're irritated by dentures that slip, must replace a bridge or partial dentures, or are looking for a permanent solution to dental work, dental implants could be for you.
Get all of your questions about dental implants answered during a consultation with an experienced dentist at Clemmons Village. Schedule your consultation online or call today. Your confident new smile could be just around the corner.