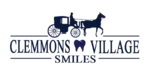 Knocked-out teeth, mouth wounds, and cracked teeth are all good reasons to find an emergency dentist near you as soon as possible. At Clemmons Village in Clemmons, North Carolina, the experienced team of dentists meets the emergency dental needs of everyone in your family. Call today at the first sign of a dental emergency. You can also use our convenient online booking system to schedule your appointment. 336 - 766-1366
---
Emergency Dentistry Q & A
What do emergency dentists do?
Emergency dentists treat mouth and dental injuries that require immediate attention. Most dental emergencies are situations where you might lose a broken or knocked-out tooth for good if you don't seek dental care immediately.
Visit Clemmons Village within a half-hour of a severe mouth or tooth injury to increase your chance at saving your teeth.
Is it a dental emergency?
If you're concerned about a severe mouth injury for yourself or a member of your family, it's a good idea to seek immediate emergency dental care. Common dental emergency situations include:
Knocked-out teeth
A loose permanent tooth
Extreme mouth or tooth pain
Bleeding inside your mouth from your tongue, gums, or cheeks
An injury to your face or mouth
Swelling in your mouth, gums, or tongue
A severely cracked or broken tooth
A tear or laceration on your lips
You might not be dealing with a dental emergency if you chip a tooth. But don't hesitate to speak with an experienced dentist at Clemmons Village if you're concerned about it. He'll explain how to handle your tooth until you can visit the office.
How should I handle a knocked-out tooth?
A knocked-out tooth is a serious dental emergency. If you put off going to the dentist right away you could lose the tooth entirely. Promptly clean your mouth and the injured tooth, especially if it's fallen out and is dirty. Use the following steps to save a knocked-out tooth:
Rinse your mouth and tooth with warm water, but avoid touching the tooth's root
As you clean the tooth hold it gently by the top or crown
If possible, place the tooth back into the socket in your gum
Bite down softly on a gauze pad to hold the tooth in place until you arrive at Clemmons Village
If the knocked-out tooth cannot go back into the empty socket, hold it in your mouth next to your cheek or keep it in a glass of milk. Moisture helps prevent the tooth's root from dying.
Don't let a broken or knocked-out tooth prevent you from enjoying your smile. Take advantage of Clemmons Village emergency phone line and emergency walk-in appointments, for expert assistance in the event of a dental emergency.